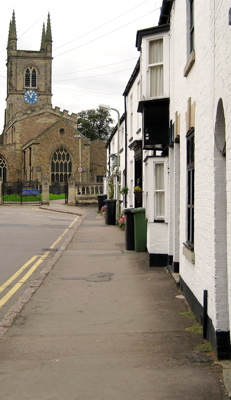 There are some places available on my annual Coach Trip known as the "Free Mystery Tour", to take place next February.
I have been running this morning tour, which changes each year, since 1995.
We stay within the confines of Leicestershire and Rutland, or possibly straying just over the border, and those taking part are always amazed at how much history and beauty can be seen in what are actually two quite small counties.
The Free Mystery Tour starts at St. Margarets Bus Station in Leicester at 9.30am on Thursday 21st February, and is expected back around 2pm.
Tickets are of course free, but are always much sought after and are available on a first come first served basis.
If you would like to take part, don't leave it any longer than you can avoid. Telephone me as soon as possible on 0116 - 2611576.
Posted by colin on Monday 26th November, 2007 at 9:09am