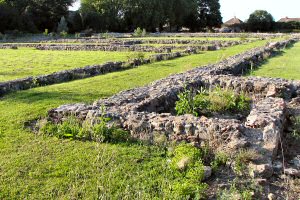 I went to an excellent talk recently at the newly-reopened St. Martins House (formerly Leicester Grammar School), beside Leicester Cathedral.
The talk was by Peter Liddle, and was on the subject of "Mediaeval Religious Houses in Leicestershire".
Peter spoke of the powerful Leicester Abbey, the various friaries in Leicester, and a surprising number of abbeys, priories and nunneries around the county, some of which, like Ulverscroft and Grace Dieu, were hidden away deep in Charnwood Forest.
As always, Peter spoke eloquently and kept everybody spellbound.
Posted by colin on Sunday 29th May, 2011 at 10:05am