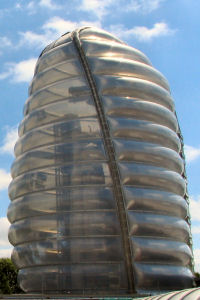 I led a private Ghost Walk recently for staff at the National Space Centre in Leicester.
It was their own version of the very popular "Haunted Leicester" walk, during which we brave the lonely streets of Leicester`s half forgotten Old Town, where many ghosts are said to lurk.
Leicester is one of the oldest towns in the country, with a two thousand year history, while the iconic National Space Centre is one of Britain`s major Millennium projects, opened in 2001.
I am very happy to arrange a Guided Walk (including Ghost Walks, of course) for your own group. Feel free to get in touch.
Posted by colin on Tuesday 24th January, 2012 at 10:23am