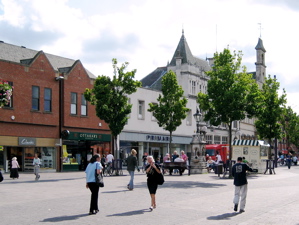 A recent meeting of the Community History Network in Leicester featured a talk by Margaret Zientek.
She spoke about her memories of growing up in Loughborough in the early part of the 20th century.
This was particularly interesting to me, as I lived in Loughborough during the 1970s, when I was Manager of the Town Hall.
Meetings of the Community History Network are open to anybody with an interest in local history. They take place on the first Monday evening of every other month at New Walk Centre. The next is on Monday 3rd December.
Posted by colin on Wednesday 10th October, 2007 at 4:23pm