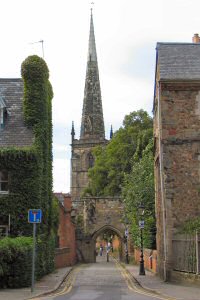 I delivered my "Leicestershire Legends and Traditions" talk again recently. It is one of the most popular of all my talks.
This time it was at the Royce Institute, where the members always make me feel welcome.
I amazed the members with tales involving King Lear, John of Gaunt, Richard III and the terrifying Black Annis, as well as such traditions as the Hare Pie Scramble and Bottle Kicking at Hallaton and the Mock Hare Hunt in Leicester.
Posted by colin on Monday 20th September, 2010 at 8:12am