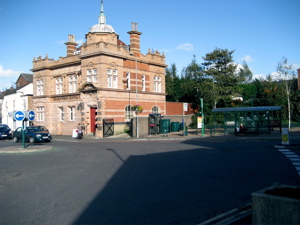 I went to Shepshed recently to give a talk for Vista, the admirable organisation that supports Leicestershire`s blind and partially sighted people.
The venue was at the Glenmore Centre.
The talk this time was "Leicestershire Legends and Traditions", which is one of the most popular that I give.
I spoke, among other things, about the Hallaton Bottle Kicking and Hare Pie Scramble; the Mock Hare Hunt in Leicester; and the terrifying Black Annis. Vista members were amazed!
I am very happy to give this talk for any group. Feel free to get in touch.
Posted by colin on Thursday 8th July, 2010 at 8:01am