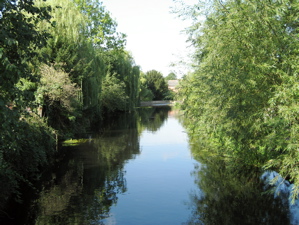 There was another very interesting talk recently at the Library Club, held at the Central Lending Library in Leicester.
The club operates informally, on the occasional Wednesday afternoon. It is open to all, and there is no charge.
The afternoon always features an interesting speaker, covering a wide variety of subjects.
This time it was Nathalie Cossa, who spoke about the Leicestershire and Rutland Wildlife Trust. Nathalie is based at Birstall, and coordinates the many activities of the Trust. These largely boil down to a care for the natural environment - animals, birds, flowers, trees etc, and encouraging members of the public to take an interest and if possible join the Trust.
I already knew Nathalie, as I had previously given a talk to Trust members and had led them on their own private "Historic Leicester" walk.
Posted by colin on Wednesday 5th May, 2010 at 7:41am