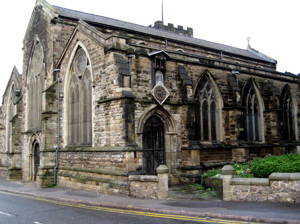 I went to a very interesting talk recently at the Adult Education Centre in Leicester. It was at a meeting of the Richard III Society.
The speaker was Dr. Rowena Edlin-White, and her subject was a collection of prominent women from the mediaeval period, although I hasten to add that they were not all contemporaries of each other.
St. Hilda was the first. She was the lady forever associated with Whitby Abbey, although she had previously founded a religious house at Hartlepool. The famous Synod of Whitby, at which Roman Christianity defeated Celtic Christianity to become the dominant form of the religion in England, was chaired by Hilda.
St. Margaret of Scotland is sometimes known as St. Margaret of Hungary. She was exiled with her family, part of the English Royal family, during Cnut`s reign, and after the Norman Conquest sought refuge in Scotland, where she married Malcolm III. Much loved, she has a chapel named after her at Edinburgh Castle.
Julian of Norwich was a lady who on her supposed deathbed received a vision which led to her becoming an anchoress at St. Julians Church in Norwich. We do not know her original name, but she wrote the influential "Revelations of Divine Love".
Margery Kempe visited Julian of Norwich. She came from Kings Lynn and went on Crusades, initially enlivening the proceedings by loud wailing and gnashing of proverbial teeth. She was tried for Lollardry at All Saints Church in Leicester.
It was a most interesting talk, which Rowena delivered excellently.
Posted by colin on Tuesday 24th November, 2009 at 9:04am