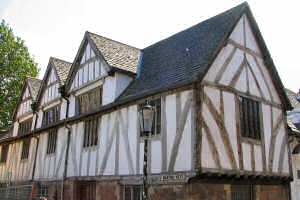 One of the most rewarding things I do is leading Guided Walks for groups, be they Womens Institutes, Rotary Clubs, U3A branches, historical societies, churches, or anything else.
A very popular time of year for walks to take place is the Summer, and in particular Summer evenings.
Naturally, living in the very historic city of Leicester, I get asked to lead plenty of walks here, but other popular places include Loughborough, Market Bosworth, Market Harborough and Melton Mowbray.
There is so much interest from groups this year that I am running out of Summer evenings!
So if you would like me to lead a walk for your group in, say, June, July or August, now is the time to get in touch.
Posted by colin on Sunday 28th March, 2010 at 8:18am