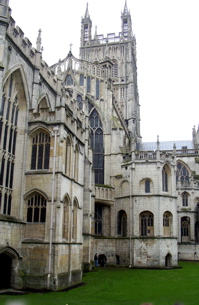 Those of you who appreciate a Guided Walk around a historic town with a Blue Badge Guide may be interested in the forthcoming Coach Trips which I am leading from Leicester.
In each case I will be leading a Guided Walk around the town while we are there.
Saturday 26 March Ripon Delightful market town and small cathedral city in Yorkshire, with Anglo-Saxon crypt built by St. Wilfrid.
Friday 15 July Lichfield Another cathedral city and market town, which was also the birthplace of Dr. Johnson.
Saturday 30 July Caernarfon One of the fortified towns established in North Wales by Edward I, with a magnificent castle.
Saturday 24 September Sandwich Unspoilt mediaeval town in Kent, which was one of the original Cinque Ports.
Saturday 26 November Gloucester Fine old cathedral city whose Roman origins can be seen in its street pattern, and with famous Docks.
You can book as soon as you like for any of these.
Posted by colin on Sunday 20th March, 2011 at 11:09am