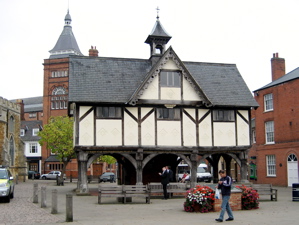 I led a private Guided Walk recently around the excellent market town of Market Harborough.
This was for members of the Millbrook Womens Institute from Kettering.
Market Harborough is a town where I lead Guided walks as part of my public programme, and it is one of the most-requested subjects from groups.
If you would like me to show your own group around this historic town (whose story involves the Civil War, coaching inns, Thomas Cook and the infamous Liberty Bodice), do get in touch.
Posted by colin on Tuesday 10th January, 2012 at 9:16am