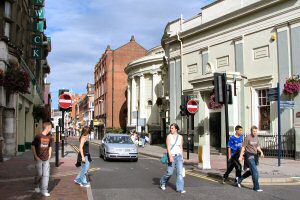 There was another talk recently in Leicester under the auspices of the Library Club.
Open to anybody, the club meets to hear talks on interesting subjects on a Wednesday afternoon at the Central Lending Library in Belvoir Street.
This time, the talk was on the history of the Girl Guide movement in Leicestershire, and was given by a member of the staff of the County Record Office at Wigston Magna.
Apart from the usual visitors, it drew a number of ladies who had rejoiced in the title Brown Owl.
The club is now on its Summer recess, but there should be more talks during the Autumn.
Posted by colin on Sunday 11th July, 2010 at 10:29am