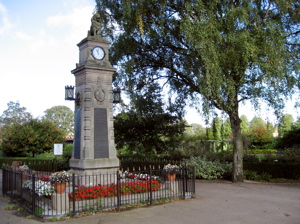 I gave a talk recently on "Ghosts and the Supernatural in Leicestershire" for Leicestershire`s County Library Service.
The talk was at the Public Library at Syston, and was open to the public.
Taking place in the run-up to Hallowe`en, it was similar to my "Tales for Halloween" Guided Walk, with stories of hauntings from Leicester and the surrounding area.
I also included some of my own experiences, as well as tales from London, and from the mysterious Essex witch country around Rochford, where I was born.
The talk went down very well, and I will be pleased to let your own group have a similar experience! Just get in touch.
Posted by colin on Monday 17th November, 2008 at 10:17am