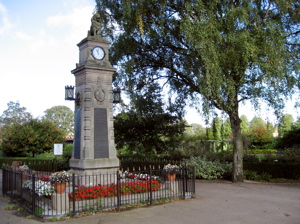 I gave my "Haunted Leicester" talk at Syston recently.
It was at St. Peter and St. Paul Church Hall, and was for the members of the Ladies` Circle.
Leicester, being one of the oldest towns in England, has had two thousand years for the ghosts to get settled - there are plenty of them!
This talk always goes down well, as indeed does the Guided Walk of the same name.
If you would like me to come and deliver the talk, complete with personal anecdotes, to your own group, just get in touch.
Posted by colin on Sunday 10th April, 2011 at 9:37am