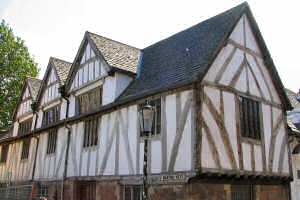 I recently led a private Ghost Walk in Leicester for members of a Local Women`s Institute.
It was the Market Harborough W. I. who asked me to this for them, and of course I was pleased to do so.
They came with me on their own version of my very popular "Haunted Leicester".
I showed the ladies around the lonely streets of Leicester`s half forgotten Old Town, and told them many tales of hauntings, including the legend of the terrifying Black Annis.
Do get in touch if you would like me to lead a Ghost Walk for your own group.
Posted by colin on Wednesday 7th January, 2015 at 3:20pm