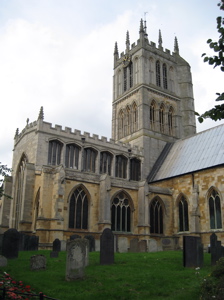 The annual Free Mystery Tour will be taking place on Wednesday 23rd February. Seats are always much sought after, and this year it`s going to be even better than free!
This Coach Trip is a chance to see some of the beauty and history of the lovely county of Leicestershire.
The coach leaves St. Margarets Bus Station in the centre of Leicester at 9.30am and is due back around 2pm. There is a stop halfway round, where one can buy coffee, cake etc, and of course I will be giving my customary commentary, in my capacity as a Blue Badge Guide, along the way.
This year, we are asking for a £5 non-refundable deposit. On the day, the £5 will become £10, to be put towards another Coach Trip of your choice from those taking place during the year.
To make a booking for the trip, ring me as soon as possible on 0116 2611576.
Posted by colin on Thursday 2nd December, 2010 at 8:40pm