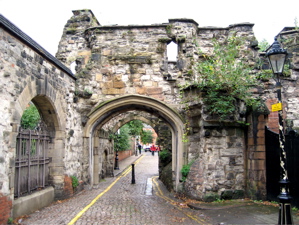 I recently gave a talk for the Mothers Union at Kirby Muxloe.
The talk was "Leicestershire Legends and Traditions", and was at St. Bartholomew`s Church Hall.
Leicestershire, for such a small county, has a fine collection of folklore, and I was able to bring in the Hare Pie Scramble and Bottle Kicking at Hallaton, the Whipping Toms in The Newarke and the Mock Hare Hunt in Leicester.
There were also stories about such persons as King Lear, John of Gaunt, Richard III and the Terrifying Black Annis.
I will be delighted to give this talk for your own group.
Posted by colin on Saturday 6th September, 2014 at 4:15pm