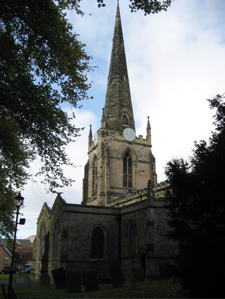 There is a first class new look for Argents Mead in Hinckley.
The last time I was in Hinckley, these public gardens were in a sorry state, with much of the gardens roped off and long detours needing to be made to reach, for example, the council offices.
I visited Hinckley again this week, and a transformation has occurred.
There is a new bandstand, with seats facing it. The castle bailey, which houses the town's War Memorial, has been tidied up, with much better paths leading to and from the rest of the gardens.
There will no doubt be some reseeding of the grass, but Argents Mead, with its backdrop of St. Marys Church, is starting to look really good.
There is to be a family fun day, to celebrate the transformation, on Saturday 24th March.
Posted by colin on Tuesday 9th January, 2007 at 6:09pm