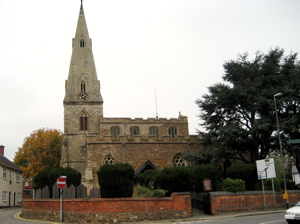 I was invited to have a stall recently at the Leicestershire and Rutland Family History Society Open Day, which was held at Beauchamp College at Oadby.
It was a very worthwhile day, at which various other local organisations took part, including the Leicestershire Archaeological and Historical Society, Leicester branch of the Victorian Society and the Friends of Welford Road Cemetery.
During the day, the Family History Society`s Annual General Neeting was held, and there also a couple of interesting talks. One focussed on the TV programme "Who Do You Think You Are?" and the other was about prisoner of war camps in Leicestershire.
Some people sneer at the growing interest in family history, but it certainly is real history, and probably the best bet (apart, of course, from going somewhere with a Blue Badge Guide!) for getting people interested in history, which they can see as involving their own relatives.
I hope to take part in this event again next year.
Posted by colin on Saturday 21st March, 2009 at 10:28am