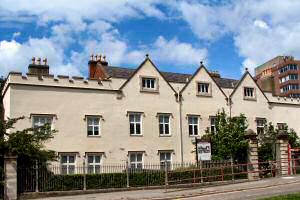 I recently broadcast again on BBC Radio Leicester.
This time, it was live on a Sunday morning, as part of the regular show "Clueless".
In this show, a presenter is given clues which will lead to a series of places, and listeners ring in with suggestions as to what the clues mean.
The presenter on this occasion was Ady Dayman, and I was brought in to give comments on the interesting places that we passed.
I met Ady at the New Walk Museum, and helped him get to the Newarke Houses Museum
It was a lot of fun..
Posted by colin on Tuesday 25th February, 2014 at 4:36pm