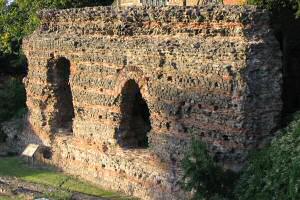 I led a Guided Walk around the oldest parts of Leicester recently for a group of tourists from Brazil.
They were on a whistle stop tour of the UK. They arrived from Liverpool in the morning, and during the afternoon were continuing to Cambridge.
I was able to show them some of Leicester`s ancient churches, the Jewry Wall (the largest surviving free standing Roman artefact of a civil nature in the country) and sites connected with Richard III.
I am always happy to show groups around this very historic city.
Posted by colin on Monday 6th January, 2014 at 1:40pm