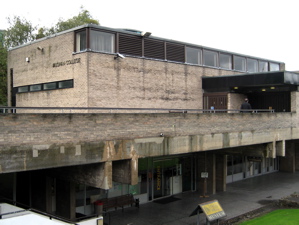 I went to a particularly intriguing meeting at Vaughan College in Leicester recently.
It was a meeting of the Vaughan Archaeological and Historical Society. I am not a member of this society (simply because one can`t belong to everything), but do sometimes attend their meetings, at which there is always an interesting speaker.
This time the speaker was Peter Liddle, who has been the relevant officer for all things historical and especially archaeological in the county of Leicestershire.
Peter spoke this time on his experiences with TV`s Time Team on an investigation they did at Stonton Wyville deep in High Leicestershire.
He spoke of early discussions between the series` producers and himself, to enquire whether there were any suitable sites for investigation, and his suggestion of Stonton Wyville, only a little place even today, but where there was evidence of sporadic occupation in prehistoric, Roman and Anglo-Saxon periods.
He told of how the investigation, and the Tony Robinson interviews, proceeded, and gave inside comments on the possible logistical problems and how they were overcome.
Watching the programme will have an extra edge to it now.
Posted by colin on Tuesday 26th January, 2010 at 9:00am