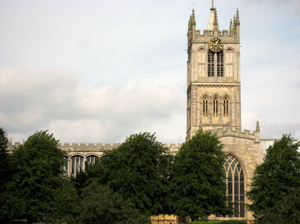 A recent morning saw me lead the Coach Trip known as "Famous Mystery Tour" around the Leicestershire area.
As always with the morning trips, we set off from St. Margarets Bus Station in Leicester at 9.30am and arrived back about 2pm.
In the meantime, we meandered our way through the lovely Leicestershire and Rutland countryside, while I gave a commentary.
We made our stop, halfway round, at the Grange Restaurant at Brocklebys, in Asfordby near Melton Mowbray, where participants could buy tea, coffee, cakes etc.
My Visitors Book attracted such comments as "another enjoyable trip, excellent stopping place", "a delightful day out, good information", "a very enjoyable trip with a lovely coffee stop".
If you have not yet been on one of my Coach Trips, do give it a try!
Posted by colin on Friday 30th March, 2012 at 9:32am