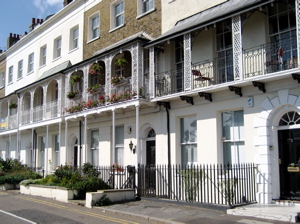 I had a day out with my wife Anne recently in Southend, my home town.
We caught an early train from Leicester to St. Pancras Station in London, then another from Liverpool Street Station to Rayleigh, from where we caught the bus to Eastwood (Essex), where my mother lives.
She had not been expecting us, so it was obviously a surprise for her when we turned up on the doorstep. She has only recently come out of hospital.
My eldest daughter Theresa, who lives not far away in Westcliff, had arranged for my Mum to go there for lunch, to make sure that she didn`t make any other arrangements.
So after quite a bit of chatting, we were collected by Theresa`s partner Daniel and taken to Westcliff, where we all partook of a smashing lunch along with Theresa, Daniel and my grandchildren Jack and Alice.
Before we came home, we went to the bottom of Southend High Street and gazed out past Southend Pier and across the estuary of the River Thames, and then treated ourselves to a dessert from the fantastic Tomassi`s restaurant.
What a nice day.
Posted by colin on Thursday 1st July, 2010 at 8:04am