Free Trade Inn (Sileby)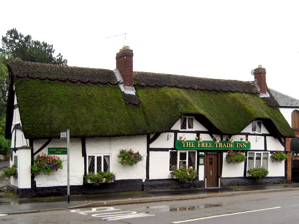 The Free Trade is a public house in the Leicestershire industrial village of Sileby.
It stands in Cossington Road, on the edge of the central core of the village.
A mediaeval timber framed building, it was created from a pair of cottages in the 18th century.
The name "Free Trade" is believed to refer to the profits to be made from nefarious practices such as highway robbery.