Tourist Information Centre (Melton Mowbray)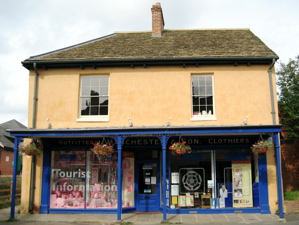 The Tourist Information Centre for the fascinating Leicestershire market town of Melton Mowbray is housed in a very old building.
For years, No 5 King Street, used in the 19th and early 20th centuries as a shop, appeared to be falling down. The Council, however, managed to raise the funds to have it properly restored and put to good use.
The timber framing dates back to the 14th century, and there was probably a Manor House on the site even before that.
King Street was named in honour of the visit to the town of Richard I, the Lionheart. This was much more of an honour than it sounds, because this King Richard only spent six months of his ten year reign actually in England.