Weather Symbols Statue (Leicester)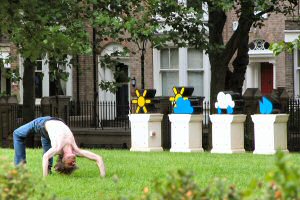 The Weather Symbols Statue is an unusual art installation in the historic city of Leicester.
It is one of a series of artworks commissioned by Leicester City Council in the early years of the 21st century.
The installation can be found beside the sublime New Walk, near where it crosses De Montfort Street close to Robert Hall Statue.
The symbols change colour to react with the actual weather.