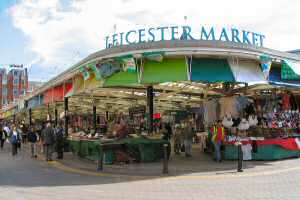 My wife Anne and I spent a pleasant Sunday afternoon at Leicester Market recently. This award winning market is the largest covered one in Europe.
The occasion was the Winter Food Festival.
The market is famous for reflecting the multi ethnic, multi faith nature of Leicester by selling food from all over the world.
This festival, however, reflected another side to Leicester. Our pride in things local.
There were foods grown, reared and marketed in the local area. all served up in a most attractive way. It was a most enjoyable afternoon.
Posted by colin on Friday 18th February, 2011 at 9:26am