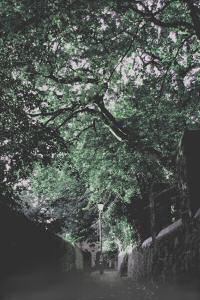 I lead lots of Guided Walks throughout the year, but without doubt the Ghost Walks are the most popular.
Among these, "Haunted Leicester" always draws lots of people.
I am happy to organise private walks, including "Haunted Leicester" walks, for groups - Womens Institutes, Rotary Clubs, Round Tables, historical societies, works groups, etc etc.
But the diary fills up quite quickly, so if you would like me to lead a walk for you this Autumn, you`d better get in touch without delay!
Posted by colin on Monday 18th July, 2011 at 11:38am