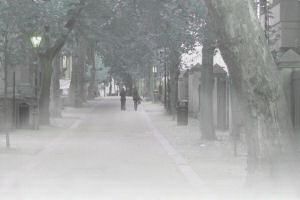 It may sound a little early to be saying this, but if you would like your group to experience their own private Ghost Walk around Leicester, now is the time to start making the arrangements.
The most popular time for these walks is the Autumn, roughly September to November - bear in mind that Hallowe`en, traditionally the most haunted night of the year, is 31st October.
I lead several different Ghost Walks, but the most popular is "Haunted Leicester".
There are still some dates available this Autumn, but don`t leave it too long. Get in touch as soon as possible!
Posted by colin on Tuesday 4th May, 2010 at 7:52am