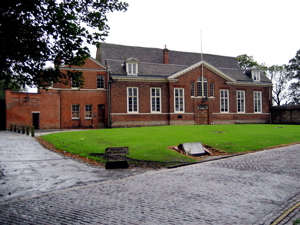 Those people who have responsibility for finding speakers for club meetings will be interested to know that I have another talk available.
"The Illustrious Earls of Leicester" looks at some of the famous people who have held this historic title.
A good number of them have strode the national stage, rather than just a local one.
They include Simon de Montfort, who was effectively King for a while before being killed at the Battle of Evesham, and Robert Dudley, the favourite of Elizabeth I, who famously and lavishly entertained the Queen at Kenilworth.
If you want a sneak preview, I will be giving this talk to the Community History Network on Monday 2nd June.
All are welcome.
Posted by colin on Sunday 27th January, 2008 at 11:21am