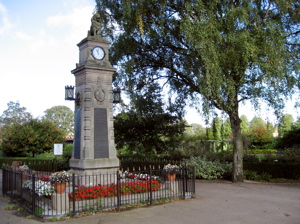 I gave a Christmas - themed talk recently to the Syston Historical Society, in the town`s Methodist church hall.
The talk was "The Holly and the Ivy", which always proves popular at that time of the year.
The subject is Christmas customs, but with particular reference to those that don`t really have anything to do with Christmas a religious festival, but have been added over the centuries.
I look at the origins of such things as Christmas trees, Christmas cards, Christmas crackers, mistletoe, mince pies, and of course the much - loved but enigmatic Father Christmas aka Santa Claus.
If you would like me to come to your group and deliver this talk, do get in touch, as early as possible of course, as dates tend to get snapped quite early!
Posted by colin on Sunday 13th February, 2011 at 11:47am