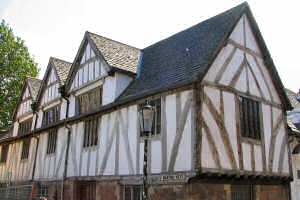 I recently led a party of students from De Montfort University on a Guided Walk around the historic city of Leicester.
It was a private chance, just for the students, to experience my "Historic Leicester" walk.
This is an astonishing stroll through two thousand years of history, in one of Britain`s oldest towns.
I am happy to arrange a private walk on this subject, or any other from my repertoire, for groups.
Posted by colin on Thursday 27th September, 2012 at 1:28pm