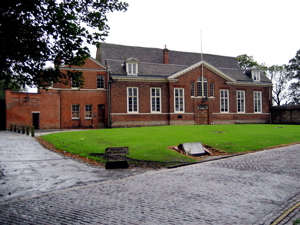 I led a special Guided Walk recently for a party of students from Regent College in Leicester.
It was a version of my popular "Haunted Leicester" Ghost Walk.
The students are on a creative writing course, and their tutor felt that this walk would give them some inspiration for their own writing.
From their positive reactions at the end of the walk, I am pretty confident that it succeeded.
I am very happy to lead this walk, or indeed any other, for your own group. Feel free to get in touch.
Posted by colin on Friday 28th January, 2011 at 10:21am