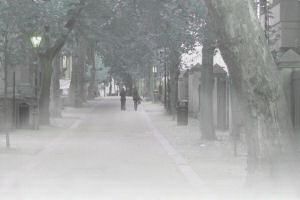 I recently gave a talk on ghosts and supernatural happenings to a group in the Beaumont Leys district of Leicester.
It was "Haunted Leicester", based on my famous Ghost Walk of the same name.
The talk was at Christ the King, the church close to the shopping centre, and was for members of their Tuesday morning fellowship.
I spoke about some of the better known hauntings in and around Leicester, with particular reference to the terrifying Black Annis, a figure of folklore who is unique to this historic city.
I am of course happy to give this talk, or any other, to your own group. Feel free to get in touch.
Posted by colin on Thursday 8th March, 2012 at 9:22am