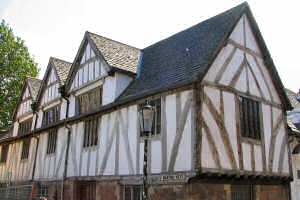 Among the places in England where Saga Holidays have holidays based is Leicester.
For several years now, this highly successful company has based itself for a week at a time at Leicester University.
As well as being taken on trips to various places of interest in the area, such as Stamford, Rutland Water and Belvoir Castle, participants are treated to me coming in early in the week to give a talk about how great the area is!
I always like to try to find out where people have come from, because of course they live in towns all over the country.
On the second of these weeks this year, I had the pleasure of being able to chat to visitors from Belfast, Burnham-on-Crouch (in my home county of Essex), Croydon, Ealing and Ilford (around which I lived and worked many years ago).
Posted by colin on Monday 5th November, 2007 at 9:38am