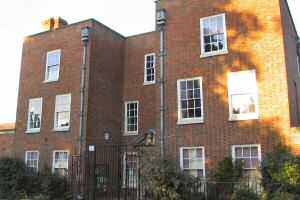 I made a brief appearance on BBC Radio Leicester recently, early one morning.
It was outside the 18th century mansion Belgrave Hall, where I was interviewed by Julie Mayer.
Belgrave Hall is at present open to the public as one of the City of Leicester`s museums, but there is a proposal that it be used instead for occasional events.
I was able to give some background, talking about its former use as a family home, and its status as a very famous haunted house.
Posted by colin on Tuesday 6th November, 2012 at 12:42pm