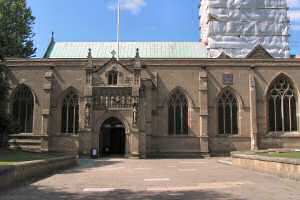 I recently attended a very special service at Leicester Cathedral.
It was a service of Ordination, where a number of people were ordained as deacons in the Church of England, after a great deal of training.
Among these was my wife, who is now Rev. Anne Crosby.
Very proud participants in the service were our four children and their partners, our baby grandson and Anne`s brother. And me, of course!
Anne is now curate at St. James the Greater Church in Birstall, and at Our Lady and St. Nicholas Church at Wanlip.
Posted by colin on Sunday 12th October, 2014 at 11:14am