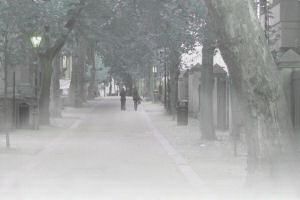 I led another private Ghost Walk in Leicester City Centre and Old Town recently.
Once again, it was the very popular "Haunted Leicester", and the party this time was from Opodo Ltd, an online travel company.
During this walk, I lead participants around the lonely streets of Leicester`s half forgotten Old Town, where many ghosts are said to lurk. I also recount some of the eerie things that have happened to me personally.
I am very happy to arrange a similar walk (or any other, of course) for your own club or society. Feel free to get in touch.
Posted by colin on Sunday 25th March, 2012 at 3:47pm