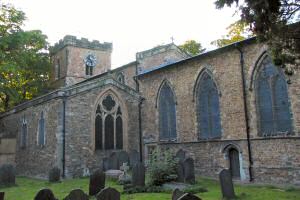 Rev Malcolm and Rev Ruth Lambert, the husband and wife team who are at present based in Leicester, are shortly to move to Belize in Central America.
Malcolm is at present Team Rector of the Parish of the Resurrection, which includes St. Peters Church, Belgrave as well as St. Gabriel's Church and St. Alban's Church. Ruth works as a chaplain.
They will be moving to Belize under the auspices of Anglicans in World Mission.
Malcolm has been appointed Director of the Anglican Theological Institute, while Ruth will be Rector of St. Ann's Church in the capital, Belmopan.
They aim to develop chaplaincy work with local schools and to build up the church in Belize.
They will be leaving Britain in April 2008, and will be much missed, but go with the good wishes of many in Leicester.
Posted by colin on Friday 16th November, 2007 at 9:02am