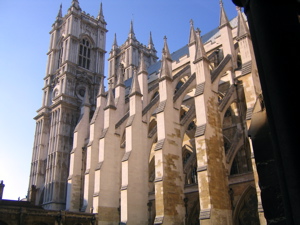 I recently had another one of my popular days in London, leading two different Guided Walks.
This time, the earlier one was "Westminster", viewing an amazing number of historic sites.
Then later on, it was "Haunts of Jack the Ripper", a stroll around some of the atmospheric streets and alleys which the feared serial killer (whoever he was) must have known and used in his getaways.
In March, I will be leading "Waterside London" and "Haunted London". Tickets are now available.
Posted by colin on Wednesday 9th February, 2011 at 9:37am