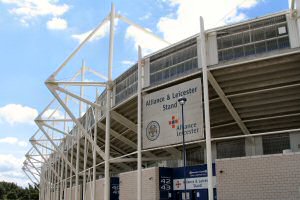 The Special Olympics were the subject of a talk that I went to recently at the Central Lending Library in Leicester.
The historic and vibrant city of Leicester will be hosting the Special Olympics, featuring athletes with learning difficulties from all over the United Kingdom, between 25th and 31st July.
It is a particular honour, as this will be the second time that Leicester has hosted these games, and no other city has done so more than once. The last time the Special Olympics were here was in 1989.
Among the many venues will be the Walkers Stadium (home of Leicester City Football Club), Grace Road (home of Leicestershire County Cricket Club) and Rutland Water.
There are still some volunteers being sought for various duties.
Posted by colin on Sunday 14th June, 2009 at 9:21am