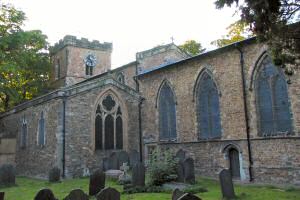 Anne (my wife) and I joined in the annual Sing Christmas! event, organised by BBC Radio Leicester.
There are link ups with churches, pubs, clubs etc all over the Diocese, and everybody joins in with singing much loved Christmas carols.
We were at the Talbot, the old inn at Belgrave, near St. Peters Church, Belgrave for the second year running.
It is always a very enjoyable event.
Posted by colin on Tuesday 8th March, 2011 at 12:56pm