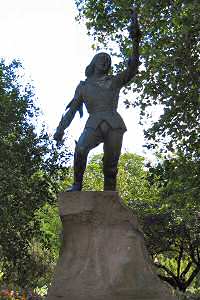 I was privileged recently to be able to show some of the best of Leicester to a group of visitors from countries across the world.
This was part of a few days hosted by Sacred Heart Catholic Primary School. The visitors were teachers and students.
I led them on a version of my popular "Historic Leicester" Guided Walk. This is an astonishing stroll through two thousand years of history in one of England`s oldest towns.
I believe they have all gone home with a very positive imression of Leicester`s long and impressive history.
Posted by colin on Sunday 27th March, 2011 at 3:22pm