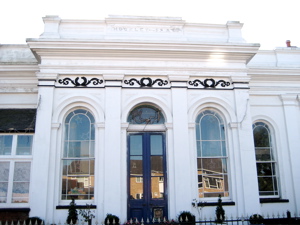 I was in Southend recently to lead another Guided Walk in the area. This time, it was "Hockley".
This was actually the first time I had led a walk around Hockley, so was of particular interest.
We looked at Hockley`s origins as a clearing in the great Essex Forest, and its failed development as a spa town before moving its location with the advent of the railway.
We ventured a little way into the still extensive Hockley Woods and up to the parish church, where Father Jeff was kind enough to open for us.
Everybody enjoyed the afternoon.
Posted by colin on Monday 1st November, 2010 at 9:06am