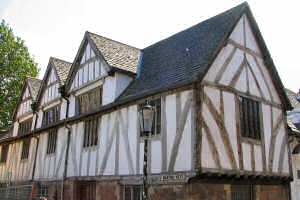 I attended a meeting in Leicester recently, to discuss Heritage Open Days.
The meeting was held at the historic Guildhall, which dates back to the 14th century.
We reviewed Leicester`s programme for last year, and discussed the format for this year`s event.
I am considering contributing some Guided Walks showing aspects of the city`s long history.
Posted by colin on Sunday 12th May, 2013 at 9:39am