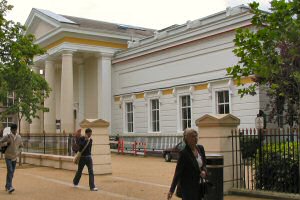 I led another Ghost Walk in Leicester recently, this time mostly along the historic New Walk.
This was for the splendid Belmont House Hotel, who organised it with me as an evening (including dinner) for their valued customers.
I took the participants down New Walk and into the Old St. Martins area, regaling them with plenty of tales of ghosts and hauntings. Everybody loved it.
I am very happy to lead this sort of walk for clubs and societies. So if you represent such a group, feel free to get in touch.
Posted by colin on Monday 20th February, 2012 at 4:20pm