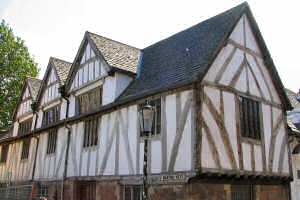 I led a Ghost Walk with a difference recently.
It was a birthday treat for two young brothers from Glenfield, who invited their friends to join in the spooky walk and the spooky stories. Their mother had approached me to organise the walk.
So I treated them to a version of my popular "Haunted Leicester" walk, which traverses the lonely streets of Leicester`s half forgotten Old Town, where many ghosts are said to lurk.
I am very happy to lead this or any other walk for a birthday party, works outing etc. Feel free to get in touch.
Posted by colin on Tuesday 13th January, 2009 at 8:44am