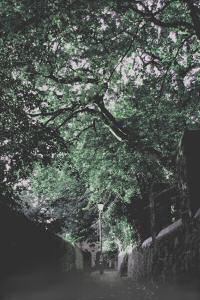 I gave a talk recently on "Tales for Halloween", in the Leicestershire village of Thurcaston.
Thurcaston and Cropston Local History Society had invited me to give this talk, in the run-up to Hallowe`en, and of course I was pleased to do so. The talk was in the new Parish Room which has been recently added to All Saints Church.
I talked about the origins of Hallowe`en, when the boundaries between the land of the living and the land of the dead are said to become blurred.
Then I followed up with stories of hauntings, some in Leicestershire, and gave an idea of the traditional and much feared Cunning Men of my native Essex.
If your group would like a version of this talk, feel free to get in touch.
Posted by colin on Friday 7th November, 2008 at 9:03am