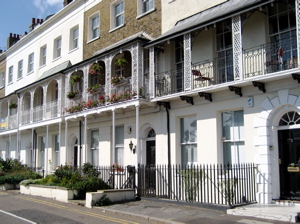 I spent a few days recently in Southend, my home town, where I grew up and also worked, managing cinemas.
While I was there, I followed my normal procedure and led a couple of Guided Walks.
"Old Southend", on the Saturday afternoon, is a walk which I have previously led on a number of occasions. It looks at the oldest parts of the town, which grew from a tiny fishing village with Royal patronage to a major seaside resort.
"Boyhood Memories" is a walk which I was leading for the first time. It is a stroll around the districts of Westcliff and Prittlewell where I spent my childhood and teenage years.
In addition to these public walks, I am sometimes available to lead private walks for groups in the Southend area, and to give talks.
Feel free to get in touch if you are interested.
Posted by colin on Monday 6th February, 2012 at 9:39am